Why Parents Involvement in Students Online Learning is Important | Tata Studi
Why Parents Involvement in Students Online Learning is Important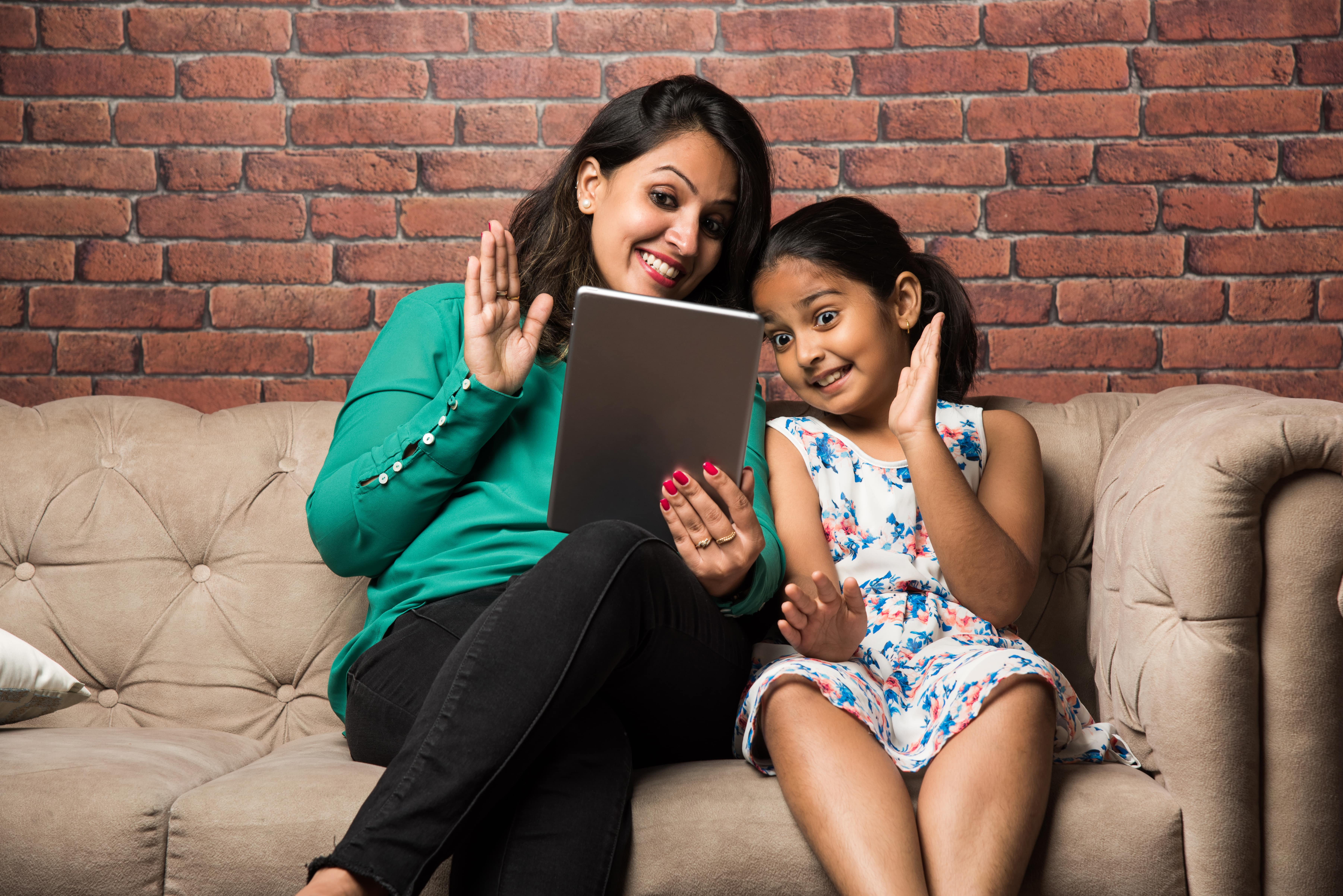 It is a proven fact that students learn best when interacting with their teachers and peers. But the pandemic has forced the schools to move their classes online. This sudden change in the mode of teaching and learning has created many challenges for both parents and children. The school environment provided a structured learning environment with a regular schedule, assignments, and evaluation. In a physical classroom, if students have a doubt, they can ask their teacher or friends. The teacher can also observe each student's body language to understand who is paying attention and who is distracted. All such interactions are missed out in an online class. Also, government regulations have put a cap on the duration of online classes. Therefore, the role of parents has become crucial in student's online learning. Parents have become instrumental in offering guidance to their children for their daily studies, maintaining accountability for their work, and getting extra help when needed.
Here are 10 things parents can do to help children navigate online learning.
#1. Set a daily timetable.
Before the new normal, children had a fixed time getting up, getting ready, eating, and leaving for school. However, it is hard to replicate the structured school day in an online environment. While the flexibility of online learning has its advantages, for young learners, managing the increased autonomy is an issue. Therefore, create a daily plan for your child, which may include a set time to:
wake up, get ready and eat
attend online classes as per schedule
time to play and do some physical activities
revise their daily lessons
Tata Studi is an online learning platform (currently available for CBSE, classes 1-8) that helps parents and children plan daily revisions through an adaptive study planner. You can discuss with your child the chapters she needs to cover for a test and use the scheduler in Tata Studi to plan her daily tasks. A regular study habit is the best way to beat exam stress.
#2. Set up a designated learning space.
Learning best happens in a focused mode; therefore, provide a quiet learning space to your child, without any distractions. Do not change this designated learning space. Your child will soon get into the rhythm of learning whenever they sit in this space. Ensure that your child has ready access to materials and supplies they regularly need, such as books, stationery, laptop, mouse, and headphones. And, most importantly, do not disturb them during the online class. Wait for her classes to get over before asking what they want for dinner!
#3. Get familiar with the e-learning platform used by the school.
Today's parent is a friend, philosopher, guide, and tech support – all rolled into one! So, it is a good idea to get the hang of the online learning platform used by your child's school. Attend the orientation session conducted by your school. Help your child get familiar with the portal so that she can navigate on the platform comfortably. The more independent she becomes with using the tool and reporting issues to her teacher, the freer you will be.
#4. Get your child interested in learning.
An interested learner is intrinsically motivated to learn. So, if you don't want to be the nagging parent, make your child see learning as an end goal. Make them see the Big Picture of the concepts they are learning. Your child may ask you, "why am I learning integers?" You can explain the various practical applications of integers. For example, golfers calculate their scores using integers. A Big Picture presents the meaning before details and gives the learners a Big Idea about the concepts. If you don't have much time to research this, log on to Tata Studi to find Big Idea for each chapter of classes 1-8, NCERT books.
#5. Monitor your child's learning.
If you are a parent who is also working from home, then it may get overwhelming for you to monitor your child's learning. However, the significance of keeping track of your child's progress in studies on a daily and weekly basis cannot be undermined. So, the key to do this is to plan. Set aside a fixed time daily to check
how your child is progressing through her studies
if she is facing any difficulties in understanding a concept
if she has completed all her school assignments or needs help
You can do all this in a quick ten-minute, pre-dinner conversation and plan how to address any specific issues. Also, the report generated by Tata Studi gives you a brief overview of the daily progress your child has made on the study plan. It also provides a weekly report that shows the confidence level of your child at the topic level. This report helps you diagnose the areas that need extra attention.
#6. Listen to your child.
This new routine and way of learning may be frustrating for your child. Talk to your child about the things that are bothering them. Children have a lot of energy, which used to get thoroughly utilised in school. They also shared their thoughts and feelings immediately with their friends (The History period was boring!), but they do not have such outlets at home. So, create a safe space where they can share any such thoughts with you. In short, you need to become their bench partner on some days!
#7. Do not criticise online learning.
With the looming threat of the third wave of COVID-19, online learning is here to stay. Schools may move to a hybrid learning system later – few days of physical school, few days of e-learning. So, don't criticise online classes or the school's efforts. Instead, focus on the positives. Don't treat online classes as a temporary arrangement; give them equal seriousness. It is also true that teachers may not cover each child's learning needs in a video lecture of forty minutes. So it is a good idea to get an after school support system that helps your child understand concepts better and practice them regularly. Tata Studi provides easy to learn study modules, with practice questions on each module. So, all the extra help is available to your child at a click.
#8. Build a good rapport with your child's teachers.
Teachers play a critical role in online learning. Maintain open and frequent communication with them. An ongoing dialogue ensures that the student stays on pace and gets assistance when needed. Also, share your child's success with the teachers when they reach goals or hit important milestones. Your child will get motivated with positive feedback from her teachers.
#9. Lead by example.
Children imprint on their parents. Whatever you do, they copy. So, use this biological trait positively. Talk to your child about how you plan your work and achieve your work goals with persistence and hard work. By demonstrating your hard work and motivated attitude towards your work, you will inspire your child to develop a positive attitude towards learning.
#10. Be your child's study coach.
Just like a coach encourages, motivates and coaches a player from the sidelines, you can also play the role of a study coach for your child, who helps them perform better by uses various tools and techniques. Tata Studi is based on the best practices derived from the Science of Learning. You can use it to help your child study smart, develop regular study habits, plan their studies and practice till they perfect their understanding of concepts. As a coach, you cant play the game, but you can help your player strategise better, and your child study smarter!
So, in this new normal of online learning, dear parents, we bring Tata Studi, a learning platform created using sound neuroscience research to inspire independent learning. Use it to support your child's online education and help them study the right way!